For the past 5 years, IT thought leadership has espoused the benefits of cloud computing, and enterprise adoption is finally taking action. In Deloitte's most recent CIO survey, 53% have cloud guidelines and strategy in place, and 94% recognize they need to substantially change their IT operating models. And yet, technical complexities still represent the primary challenge to shifting to a "cloud-first" organization.
At Neverware, we work closely with businesses, from startups to global enterprises, and they all want to secure, manage, and modernize their IT infrastructure. Though our primary focus is improving their endpoints, we've found that many don't realize that VDI has matured into a mainstream market of solutions that can help smooth the transition from local, legacy computing to a more secure, robust, cloud-first world. Paired with CloudReady, VDI can help your company achieve:
Universal access to the same applications and files, no matter the location or endpoint device

Significantly more secure, reliable and consistent user experience

The flexibility to manage and deploy applications remotely to thousands of machines

Simplified and centralized device & credential management

VDI has a reputation for being confusing and difficult to implement, but it's easier than ever to get started. If you are new to the VDI space, here is our high-level road map to get the right solution in place for your organization.
1. Know Your Needs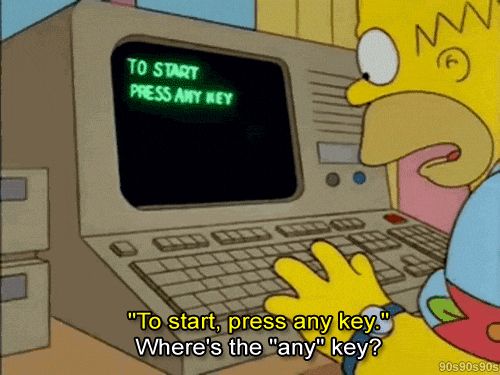 As with any IT project, the first thing to do is perform the necessary due diligence to fully understand the needs and requirements of the problem you are solving for your organization and its employees. We recommend focusing on:
End User Computing Habits: Understanding exactly how and where your users are accessing existing infrastructure and doing their job will be a paramount detail to consider*. This knowledge will allow you to understand scenarios such as whether increased mobility and remote access can lead to a more productive workforce. Enterprises have had success understanding their company's computing usage by device type by using IT usage diagnostic tools such as Softwatch.

Current Technology & Hardware: Knowing what your current technology is, its end-of-life support, and capacity to be a part of the future solution.

Mission-critical Applications: What are your organization's mission-critical applications and how can implementing the right technology enhance the use of those applications for your employees?

On-premise or Cloud: Does it make sense to leverage your existing datacenter resources or begin to shift your workload to the cloud? Is it better to build and deliver the infrastructure from your local datacenter or as a managed service (DaaS) to your organization? What are your disaster recovery requirements? Investing time to understand the advantages and disadvantages of each strategy will yield results deep into the future.

Security Requirements & Regulatory Compliance: Are there existing regulations and controls in place - for example, HIPAA in healthcare or Sarbanes-Oxley (SOX) in the financial industry - to which the chosen technology solutions must adhere?

Understanding the 'Pain Points' of the Current Way of Working: Understanding historically and specifically which elements of the current end-user computing infrastructure have caused pain for both your IT team and users. Was it Windows updates? Security flaws? Audit findings and failures? Weak management capability? (We can go on forever!)

Once you understand your organization's needs and the problems that virtual desktop infrastructure will solve, you can move on to evaluating potential vendors.

2. Evaluate and Target the Right Vendor(s)
One of the great things about adopting VDI today is that the space is both mature and competitive, with choices that can fit your priorities. Spending the time to understand the advantages of each vendor will make the choice even easier for your organization. Some examples of specific areas to evaluate and align with your organization's needs are:
Performance & scalability

Application and infrastructure requirements

Ease of implementation & management

Simplicity and existing system integration

Budget & timing

Storage requirements

Peripheral support

Security requirements

User change management required

Endpoint and device support
New vendors are popping up regularly, leaving an enormous amount of options to choose from. The industry's top solutions, Citrix Virtual Apps & Desktops and VMware Horizon, are the most commonly adopted technologies and are used by some of the biggest enterprises on the planet.
However, there are also a number of other vendors in the space that we've come across that are known for providing great products that offer simplicity, easy setup, or other differentiators you might value, including:

We recommend having a meeting or conversation with as many vendors as time allows, in order for your team to form a well-rounded opinion on what's out there.


3. Pilot, Test and Tweak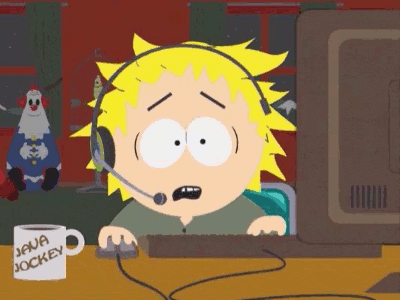 This isn't a new dance move, but rather the process of narrowing the potential VDI vendors that you will want to evaluate in a pilot of their technology. This process includes setting up your local or cloud-based infrastructure, accessing the client on test endpoints, and putting the product through real-world computing scenarios that are relevant to your organization. Tweak, evaluate, and document while keeping alignment with the original goals, expanding your test scenarios with each iteration to cover as many use cases as possible.

A couple helpful steps for this pilot stage:
Ask plenty of questions. Communicating with the support and sales engineering teams of each vendor organization will give you some perspective on how 'life after purchase' will be.

Take your time. Don't be afraid to spend extra time on any level of validation that will be important to your organization and allow for a smoother transition.

Socialize. Involve as many IT and project stakeholders as possible and listen to feedback. Nothing can stomp on the perception of a new technology harder than bad attitude as a result of stakeholders simply not being heard.


4. The Final Pass
Once a particular solution passes all of the target criteria set by the IT department and project team, we recommend pulling together a wider audience. Find friendly users at every level of the organization and let them put the technology through its final pass of validation. You'll be surprised at what value this can add to the implementation from a change management standpoint. We recommend at least a week of broader testing to uncover any potential issues that were not found in the pilot stage.
5. Define Strategy, Communicate & Roll Out!
Your project team should develop a clear, methodical, and phased rollout strategy. We recommend in your rollout strategy that you start with the teams and departments whose workflows will be least disrupted by, and the best match for, the virtualized desktop experience. Ideally, all of your devices are managed through a centralized console, ensuring the ability to efficiently migrate to the new way of working.

It's also important to establish clear messaging to the entire organization, to inform and set expectations about the new technology implementation and its inherent value.

Be sure to build some buffer into your rollout timeline to communicate with your end users during the rollout process, collecting continuous feedback along the way. Don't be afraid of pausing to identify and resolve any potential hiccups before moving to the next phase of the rollout.
Congratulations! It took a little bit of leg work, but your IT infrastructure is now set up for the foreseeable future. Additionally, you'll have secure, manageable technology that is closely aligned with the goals of the organization, adding value and solving challenges that the previous platform could not.

Have questions about how VDI and CloudReady/Chrome OS work? Post them here, and we'll be more than happy to talk about them with you!